SmartBloc is designed to be very easy to build. The system consists of a small number of high quality components and can be used for various construction applications. Simplicity of design and high quality manufacture ensures lasting durability and low maintenance costs.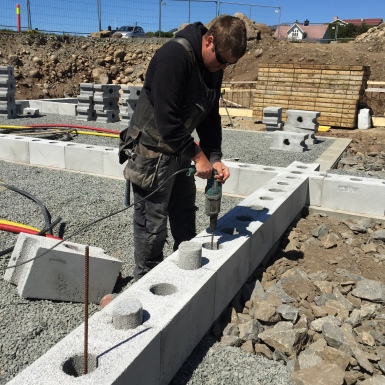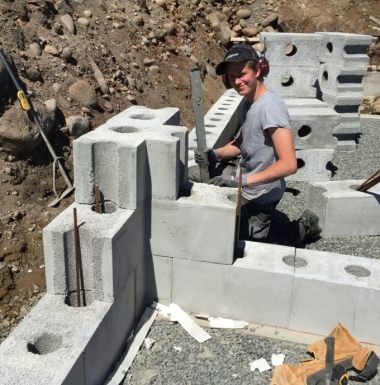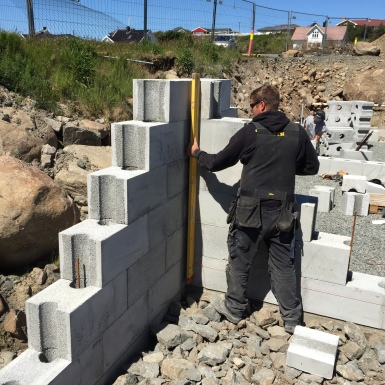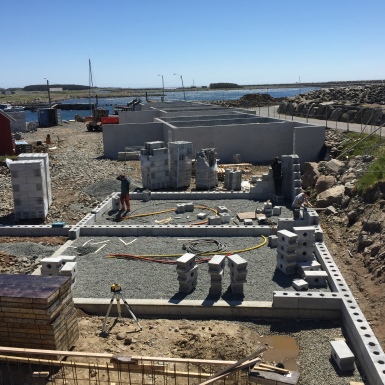 Building process
The first layer consists of standard blocks and corner blocks. Every 60 cm there will be a steel reinforced concrete pillar starting in the corners.
Insert 1/2 locking plugs into every second hole in the bottom layer. Starting 30 cm from each corner.
Build each layer using standard blocks and corner blocks. Using the locking plugs in every layer ensure that the entire wall remains horizontal and lateral.
Complete the wall using U-blocks.
Finally, place the rebar in the empty columns (C/C 60) and U – blocks apply concrete.
v